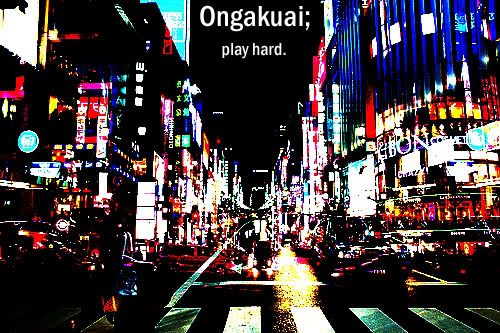 ☆THE STORY;
This game revolves around each character, literally, as they are always the main focus of attention from the media; Naruto, Sasuke, and the others are rock stars and struggle to have any personal time or peace in their busy lives.

These now public idols have managers, their own hair stylists, and they're damn rich. But when you're in the eye of the public, things like that are overlooked, and your life sucks because you say so.

Ongakuai; this is the tragedy behind music.